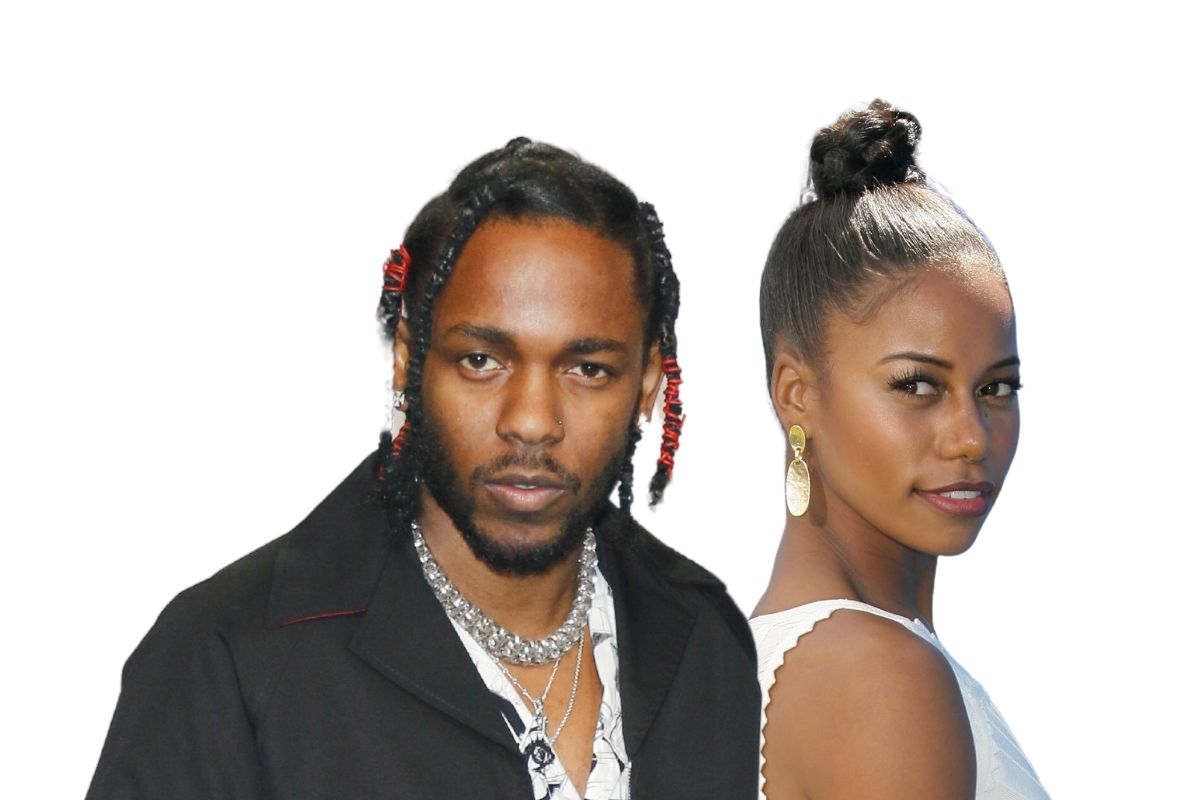 Kendrick Lamar's New Experimental Short Film 'We Cry Together'
Kendrick Lamar mixes visuals and music in the short film We Cry Together, which features actress Taylour Paige
Kendrick Lamar is trying something new.
On Thursday, the 35-year-old rapper released We Cry Together, a new short film that combines social commentary with visuals, rap, and spoken word.
By focusing on verbal abuse and domestic violence between a couple, the short also aims to demonstrate the deep intricacies that can arise in a relationship. It begins with Taylour Paige, who plays Lamar's love interest, yelling at him in the restroom.
"I despise you! I promise I'm not going to live like this any longer. I swear to God that "Paige's character says this while Lamar, dressed in a mechanic's clothing, smokes marijuana in their living room.
"B**ch always on some bulls—" he replies. "We can go our separate ways right now and you can move on with your life, bitch."
Lamar and Paige, 31, continue to bicker back and forth while addressing subjects pertinent to today's culture through the song in a continuous one-take shot coupled with dramatic colorful lighting.
They collapse into each other's arms at the end of their dispute and have sex on the living room couch. The camera then pans out to reveal a movie set with artificial lighting.
Despite the film's grim tone, Lamar's music continues to appeal to fans of all ages.
Last month, while performing in Detroit as part of his The Big Steppers Tour, Lamar had a sweet interaction with a young fan in the audience named Kendrick, speaking encouraging words to him from the stage and sending him home with a handwritten letter.
According to photos and videos posted to social media from the Little Caesars Arena performance, the "Humble" musician spotted a 9-year-old concertgoer holding a sign that read, "My name is Kendrick. This is my 1st concert. Can We Take a Pic."
Lamar immediately addressed the fan, telling him to "respect and honor" his parents for bringing him to the show.
"Always honor them, man," the Pulitzer Prize winner advised. "They chauffeured you to your first concert. Always show them respect and reverence."
"You will always be fantastic. You're doing fantastic right now. Do you know you can do everything you set your mind to? Do you understand?" Lamar then exited the stage. "Little Kendrick, do whatever you want with your life."
The young fan's father, David Stewart, shared a video of Lamar's speech on Instagram alongside the caption, "I was hoping for a picture but this was a million times better! @kendricklamar gave my son a speech."
Following his performance, Lamar scribbled a touching letter to a fan on the back of his sign. "Kendrick, the young man. Thank you for your visit "started the note "I'm delighted we were able to exchange energy. You are unique."
He continued, "Continue to manifest your incredible energy!!! See you again soon!!! Luv!!!"
The Big Steppers Tour will continue in North America until September 17, with opening bands Baby Keem and Tanna Leone, before heading to Europe and Oceania until December 17.
You can watch the short film below-