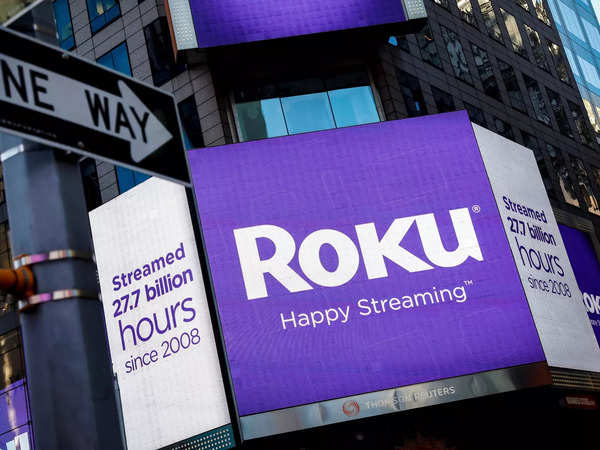 Roku claims that $487 million was kept in a failed Silicon Valley bank
Roblox and Vimeo also say they had accounts. None of the companies says the bank's failure will impact operations.
The entertainment sector will be impacted by the dramatic failure of Silicon Valley Bank on Friday.
The bank had accounts with a number of businesses with ties to the entertainment industry, according to numerous securities filings made on Friday. Any deposits over the $250,000 limit that the FDIC insures are at risk now that the bank is under the Federal Deposit Insurance Corp.'s receivership until the FDIC determines how to divide the bank's assets.
Despite this, none of the companies involved have stated that their ability to conduct business will be significantly impacted by SVB's failure.
Arguably the most impacted company so far is Roku, which said that it had $487 million at SVB, more than one-fourth of its total cash holdings.
"At this time, the Company does not know to what extent the Company will be able to recover its cash on deposit at SVB," Roku warned investors. That being said, the company said that the cash it is holding at other financial institutions, as well as its cash flow from operations, "will be sufficient to meet its working capital, capital expenditures, and material cash requirements from known contractual obligations for the next twelve months and beyond."
Other businesses impacted include Vimeo, a platform for creating videos, which claimed to have accounts at SVB. But it stated that the FDIC should provide coverage for the entire amount. No bank holds more than 25% of the company's total cash, according to the statement made by the company.
Additionally, Roblox stated that SVB held approximately 5% of its cash assets, or about $150 million. It continued, "This situation will have no impact on the day-to-day operations of the Company, regardless of the ultimate result and the timing.
The streaming pay-TV provider FuboTV also filed a statement with the SEC stating that while it is aware of SVB's failure, it does not share responsibility for it.
SVB had been America's 16th-largest bank until it was shuttered on Friday. It specialized in services to startups in and around Silicon Valley.