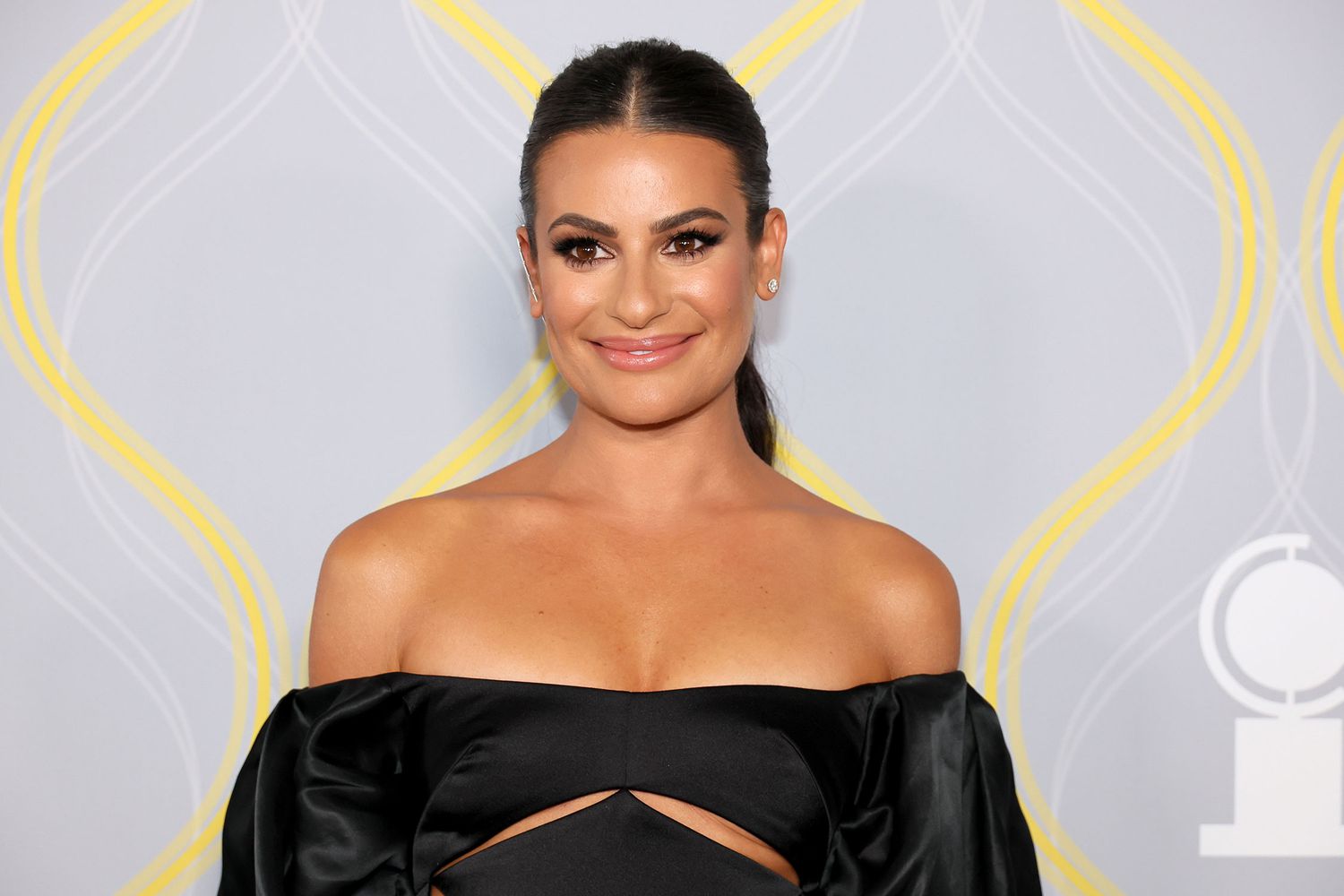 Lea Michele joins original 'Ragtime' cast for 25th anniversary concert, describes reunion as emotional
Lea Michele, the talented actress, and singer had a very special and emotional reunion on Monday night as she took to the stage at the Minskoff Theatre in New York City for the Ragtime 25th anniversary benefit concert. The concert was a rare event that brought together cast members from the original production, including Broadway legends Audra McDonald, Brian Stokes Mitchell, Peter Friedman, and Judy Kaye, who performed the show once again to a rapturous audience.
The concert was a fundraising event for the Entertainment Community Fund, formerly known as the Actors Fund, which provides a wide range of services to people who work in film, theater, television, music, opera, radio, and dance, including health and wellness, career guidance, life support, and housing services.
"For the past 25 years, this piece has touched the lives of so many audiences," Michele, dressed in a black Michael Kors dress, said in her speech. "But for me, and for many of us here on this stage tonight, Ragtime forged a family; a family of actors, musicians, producers, stage managers, dressers, crew, and creatives — people bonded by more than just the joyous work of putting on a show. We were brought together by the powerful message of this piece and the urgency of the story we had to tell."
She went on to recall her memories of first meeting the cast. "I was 11 years old when we started the show in Canada, and I was starstruck by the company," said Michele. "The talent and power in every individual standing before me were undeniable. Even at the age of 11, I knew we were about to do something so special — not just for us, but for the world. I remember almost everyone's face I saw that first day, and it's so incredible seeing everyone here and reunited, 25 years later."
Following Michele's remarks, composer Stephen Flaherty — who penned Ragtime's Tony-winning score with lyricist Lynn Ahrens — played a musical arrangement of "Journey On," one of the show's most touching tunes. Faces of the deceased were projected on the back screen, including star Marin Mazzie, who died in 2018 at the age of 57 after being diagnosed with ovarian cancer.
"It's hard to grasp the fact that we've lost some of this family along the way. But the memory that we created in Ragtime lives in all of us," said Michele. "So let's take a moment, as Marin would say, to remember the joy."
Lea Michele's connection to Ragtime dates back to her childhood when she made her debut in the original Broadway production as "The Little Girl," the daughter of Tateh played by Peter Friedman. The show premiered in December 1997 after an out-of-town tryout, opened in January 1998, and ran for two years before closing in January 2000. Michele stayed with the production for its first year before leaving in December 1998.
Years later, in 2006, Michele landed her breakthrough role as Wendla in Spring Awakening, which catapulted her to fame and led to television roles in Glee and Scream Queens. She recently returned to Broadway to play the vivacious Fanny Brice in the revival of Funny Girl, a role that has earned her endless praise from critics and audiences alike.
On Monday night, Fanny Brice was nowhere to be found as a very somber and serious Lea Michele stepped on stage at the top of the Ragtime anniversary concert's second act to introduce an emotional in-memoriam tribute to late members of the company, crew, and staff.
Michele did not sing at the concert but watched from the audience with her best friend Jonathan Groff, and moments before the end of the show, she joined the company on stage for a bow alongside Addyson Evelyn Tabankin, the young actress who played her role.
The reunion with the Ragtime cast, after 25 years, was an incredibly emotional experience for Michele, who wrote on Instagram, "I've never cried so hard" about the event. Ragtime was nominated for 13 Tony Awards in 1998 and won four, including Best Book of a Musical for Terrence McNally and Best Featured Actress in a Musical for Audra McDonald, who won her third of six Tony Awards.
The musical, based on the 1975 novel by E.L. Doctorow, captures the American melting pot experience at the turn of the 20th century through the lens of three diverse groups: white upper-class socialites, African-Americans decades after the abolishment of slavery, and newly-arrived Eastern European immigrants. It's known for its memorable songs like "Wheels of a Dream," "Back to Before," and "Make Them Hear You."
An anniversary concert was originally planned for April 27, 2020, but was postponed due to the COVID-19 pandemic. The concert also included performances by many other cast members, including Mark Aldrich, Shaun Amyot, John D. Baker, Jack Baumrind, Darlene Bel Grayson, and many others.
Overall, it was a night of celebration, nostalgia, and emotions, and a reminder of the powerful and enduring impact of theater and the arts on our lives.
For more information about the Entertainment Community Fund, visit entertainmentcommunity.org.