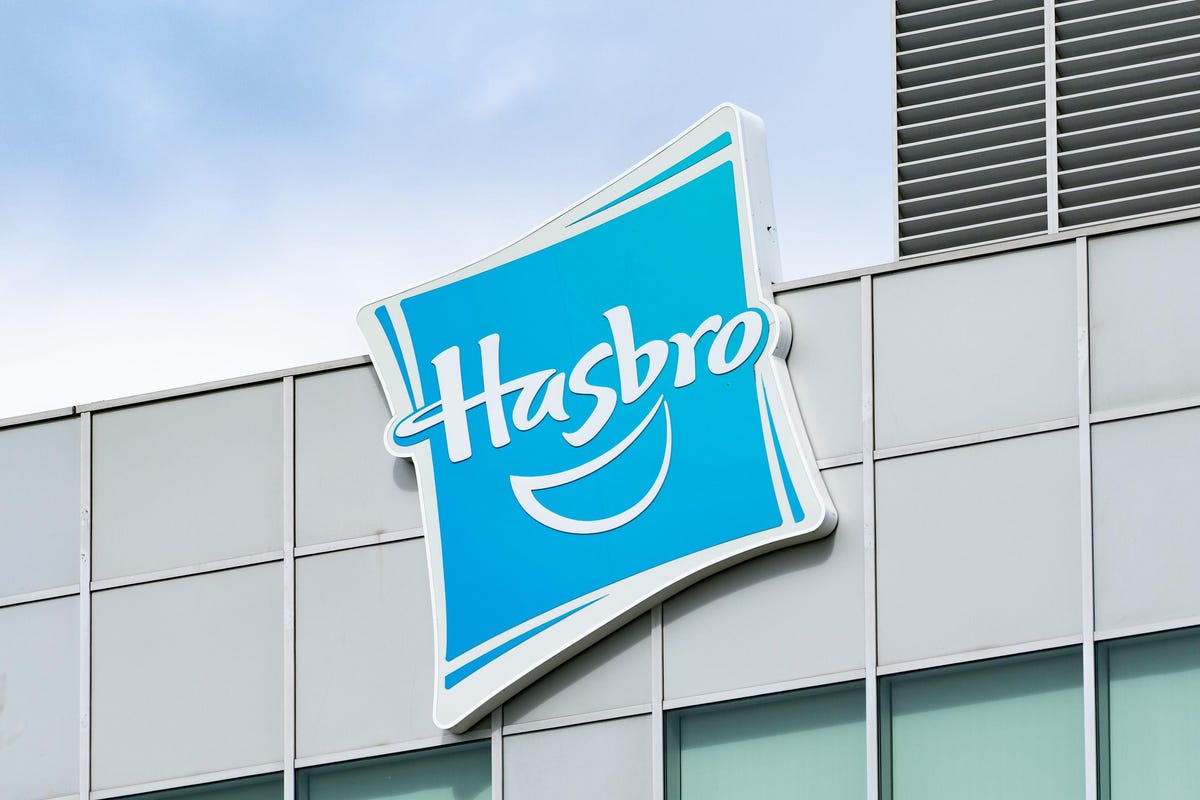 Hasbro posts a $129 million loss while cutting jobs and searching for an Entertainment One buyer
The toy maker, led by CEO Chris Cocks, said it remains "on track" to sell a majority of Entertainment One to reduce its film and TV production footprint.
Hasbro, a major toy company, lost money in the fourth quarter due to lower holiday season sales overall and missed Wall Street revenue and earnings expectations in a challenging consumer environment.
According to FactSet, Hasbro reported a loss of $129 million on Thursday compared to a profit of $82.2 million a year earlier. Revenues were down 17% to $1.67 billion, missing analysts estimates of $1.72 billion in sales. An estimate of $1.33 per share was missed by the adjusted earnings per share, which came in at $1.31.
In its most recent fourth-quarter financials, rival Mattel also reported declining sales and earnings, falling short of Wall Street's own expectations. Hasbro provided an update on its non-core film and TV assets at Entertainment One as it looks to shrink its film and TV production footprint and focus on turning its own toylines into Hollywood franchises.
"The majority of the eOne film and TV is currently in the sales process, and there is a lot of interest in these priceless assets. The second quarter is when we anticipate providing an update, Hasbro CEO Chris Cocks told analysts. The company announced on January 26 that 1,000 employees, or 15% of its workforce, would be let go.
With fewer new releases in 2022 than in the year prior, and due to the timing of deliveries, film and TV revenue decreased by 10% to $310.6 million during the fourth quarter.
In addition to selling eOne Music earlier this year, the company also left the virtual reality studio Secret Location as part of the unwinding of its 2019 acquisition of eOne. Should a wider sale of select eOne assets come to pass, Hasbro will keep its family content business and like rival Mattel is expected to rely on production deals with studios and streamers.
And Hasbro will aim to develop and produce animation, digital shorts, scripted TV, and theatrical films for fans of core Hasbro IP. The toy maker has in its release pipeline six movies — including Dungeons & Dragons: Honor Among Thieves hitting theaters in March — and a slate of TV series.
"We have a stacked lineup," Cocks told analysts.