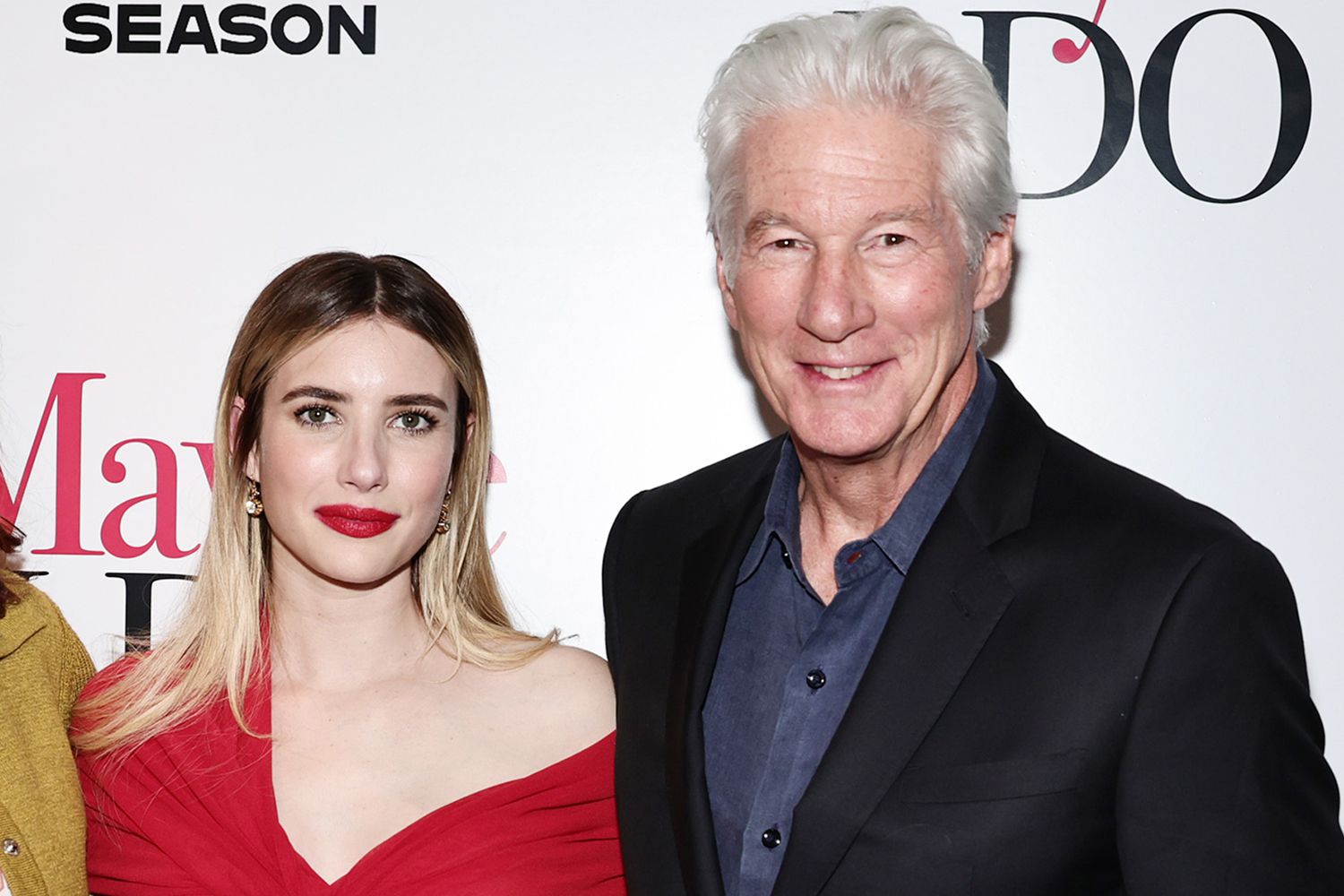 Emma Roberts calls working with costar Richard Gere a 'Full-Circle' moment
Emma Roberts and Richard Gere's new movie Maybe I Do is in theaters on Jan. 27
Emma Roberts describes working with her aunt Julia Roberts' two-time leading man Richard Gere as "full circle."
Emma, 31, told Page Six at a private screening of Maybe I Do in New York City on Tuesday that it "just made so much sense" that Gere, 73, would play her father in the upcoming romantic comedy.
"I loved him in Runaway Bride and Pretty Woman," she told the outlet, noting Gere's famous movies he starred in with Julia, 55. "Obviously, he's worked with my aunt, so to get to work with him felt like full circle."
"It's not something we talked about, but I was so excited to work with him because Runaway Bride is one of my favorite movies that they did," Emma said on Tuesday when asked whether she felt Julia was "passing the torch" on to her in working with Gere.
The actress also stated that she was "very happy to work with Susan Sarandon" in the next film because of the latter's previous work with her aunt.
"Stepmom is an iconic film that they worked on together," Emma said of Julia and Sarandon, 76. "So it was a lot of joy to work with folks I'd seen in some of my favorite movies."
During the occasion, Gere lauded his co-star Emma, whom he described as "having one of the most difficult jobs" in the new romantic comedy.
"Clearly, I enjoyed working with her aunt, but she is her own person. She has her own business and does things her way "When questioned about working with the younger Roberts family member, Gere remarked.
"She has one of the most difficult roles, the straight and narrow among the crazy adults," Gere added of Emma's Maybe I Do part. "I think she did great."
Maybe I Do, which also stars Diane Keaton, William H. Macy, and Luke Bracey follows two married couples involved in affairs with each other — until they realize their children (Emma and Bracey, 33) are considering getting married.
"They're just such pros, I would come to work every day and try to be as prepared as possible," Emma told PEOPLE Tuesday when asked about working with Maybe I Do's women cast members.
"They're so nice and so giving," she added. "It was constantly laughed out loud."
Maybe I Do is in theaters on Jan. 27.