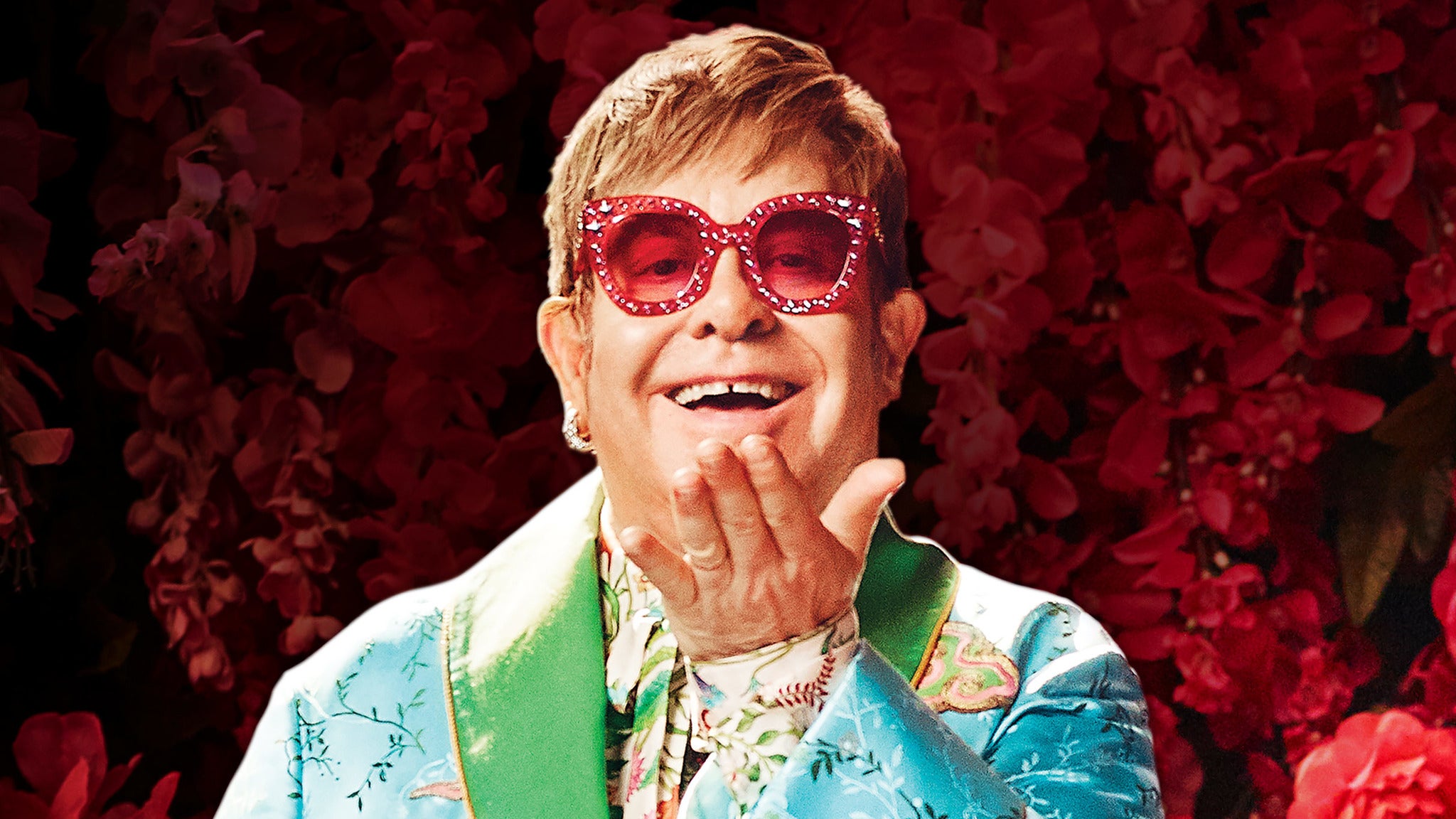 "Be Kind to Each Other," Elton John instructs his fans as he takes his final bow at Dodger Stadium
"This is a very special, very emotional night for me. It's been a long journey," said the legendary entertainer, who turned in his final North American performance in front of an A-list crowd that included Bernie Taupin, Taron Egerton, Paul McCartney, Mick Jagger, Donatella Versace, and Jude Law.
It was the year 1975. Elton John performed two sold-out gigs at Dodger Stadium in Los Angeles, supported by a string of No. 1 albums and hit singles.
The performances, which included John, then 28 and decked out in a glittering Dodgers jersey by Bob Mackie, a blue sequined baseball helmet, and enormous white spectacles, became legendary in the days before social media. John played the electric piano, yelled into the microphone, and tickled the ivories. A superstar was created when John became the first artist to play the stadium since the Beatles in 1966. Nobody was more popular in October 1975 than Elton John. Terry O'Neill, the photographer who captured the classic pictures of the Dodger Stadium shows, once remarked that he was similar to Elvis during the height of his fame.
At his final North American concert, John also brought out Kiki Dee for a rendition of "Don't Go Breaking My Heart"
For his significant farewell to North America on Sunday, November 20, in Los Angeles, ELTON JOHN ENGAGED Dua Lipa's assistance.
The performance at Dodger Stadium marked the conclusion of John's lengthy "Farewell Yellow Brick Road" tour's North American leg. It was a fitting end to the journey given the location holds a special position in John's legend due to a pair of sold-out performances he gave there in 1975 when he was at the height of his powers.
John performed a lengthy 24-song set as his grand exit, donning a shimmering Dodger robe that was reminiscent of the magnificent baseball jersey he wore in 1975. John invited Dua Lipa to perform "Cold Heart," which incorporates elements of four John songs, "Rocket Man," "Sacrifice," "Kiss the Bride," and "Where's the Shoorah?"
John also brought out singer Kiki Dee in addition to Dua Lipa so the two could perform their popular duet from 1976, "Don't Go Breaking My Heart." Additionally, Brandi Carlile joined them on stage to perform "Don't Let the Sun Go Down On Me." You can also catch a glimpse of John's memorable encore song, "Saturday Night's Alright for Fighting."
"It's been 50 years of touring the United States, across all 50 states. This is my seventh concert here at Dodger Stadium. Tonight is the 271st show of the Farewell Yellow Brick Road tour and my 103rd show in the Los Angeles area," he detailed before bringing out his final VIPs.
"I would also like to introduce somebody. If it weren't for him, I wouldn't be sitting here right now. Come on out, Mr. Bernie Taupin," he said as his longtime collaborator stepped out on the stage, greeted by a warm embrace and a kiss on the cheek. "We've been writing together since 1967. We still love each other more than we've ever done before. Amazing guy, I love you. Thank you for all the gifts."
John will focus on 2023 after finishing the North American portion of his "Farewell Yellow Brick Road" tour, when he will play his final concerts in Australia, New Zealand, Europe, and the United Kingdom. Currently, his farewell performance is slated to take place on July 8 in Stockholm, Sweden.
Additionally, a new John documentary is in the works. Goodbye Yellow Brick Road: The Final Elton John Performances and the Years That Made His Legend. Co-directed by R.J. Cutler and David Furnish (also John's husband), the movie will center around the ongoing farewell tour while also looking back at 1970 to 1975, during which John released 10 albums and scored some of his biggest hits.