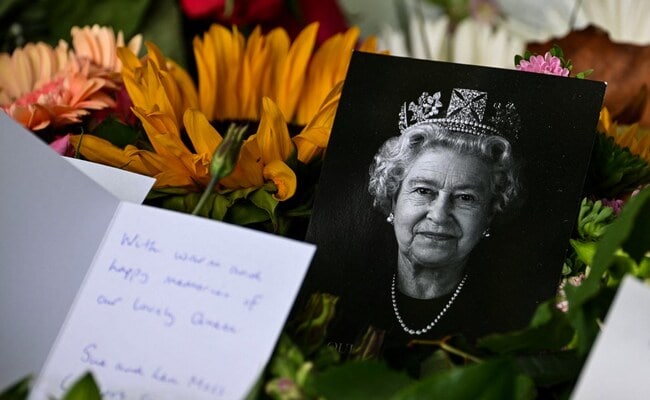 King Charles, William, and Harry get emotional at Queen Elizabeth's funeral
An onlooker says that King Charles, Prince William, and Prince Harry each appeared "deeply emotionally affected" at Queen Elizabeth's state funeral on Monday.
Lesley Garven MBE, manager of the Blind Veterans UK, tells that the monarch and his sons appeared emotional during the services.
"They were flushed. You could see that William, Harry, and King Charles were deeply affected," says Garven. "Really deeply emotionally affected by the whole thing, and that really touched me."
"They were obviously holding it together, but when you are so close to somebody you can really feel it and see it, and I think that was probably quite … it was human. It was real human feelings," Garven adds. "Being in there was quite up close and personal and intimate. And it was that whole feeling of, 'This is somebody's mother and grandmother.' Below the pageantry, you could really feel it. The real, raw feelings of people."
According to Garven, "It was just the way they held themselves and the expressions on their faces. Teary is one way to describe it. When you're at a funeral for a close family, you simply want to go up to them and say, 'It'll be okay.' You can sense it from them. That's exactly how I felt about the royal family: 'grin and bear it,' not 'this is very awful.'"
The same attitude, according to Garven, "applies to everyone of" the royal family present for the day. "You could see Princess Anne was devastated. I was astounded by King Charles as well. But it was beautiful. It's really wonderful."
As the new reigning monarch, Charles was present for his mother's funeral on Monday. The King led members of the royal family in a procession from Westminster Hall to Westminster Abbey before the Queen's state burial commenced in London. The new monarch walked solemnly behind the Queen's coffin, accompanied by siblings Princess Anne, Prince Andrew, and Prince Edward.
Behind him came William and Harry, who were strolling beside Anne's son, Peter Phillips. The procession also included members of the Queen's domestic staff.