After an inflation-fueled stock run, the wealthiest Americans lose $93 billion
"Unemployment is low. Jobs are up. Manufacturing is good. I think we're going to be fine," said President Joe Biden
The fortunes of America's wealthiest billionaires fell by $93 billion on Tuesday, the ninth-worst day loss in history, as hotter-than-expected US inflation statistics roiled markets.
Jeff Bezos' fortune has dropped by $9.8 billion. Elon Musk's net worth has shrunk by $8.4 billion. Mark Zuckerberg, Larry Page, Sergey Brin, and Steve Ballmer's fortunes all fell by more than $4 billion, while Warren Buffett and Bill Gates' fortunes fell by $3.4 billion and $2.8 billion, respectively.
The billionaires' significant daily losses reflect the general selloff in the US stock market, as investors anticipated that higher-than-expected consumer price index data would prompt the Federal Reserve to aggressively hike interest rates.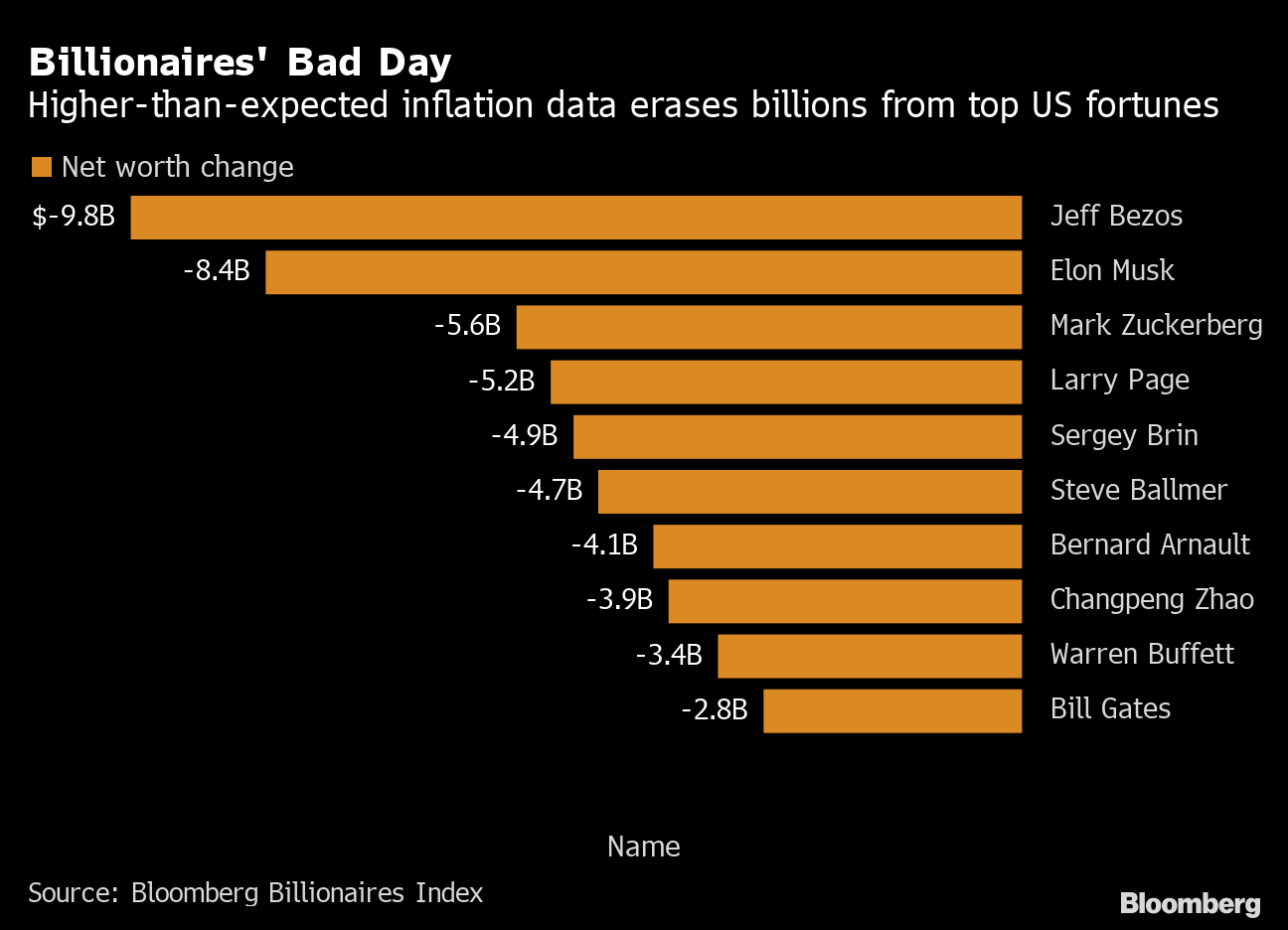 It's the latest in a string of bad days for the markets and millionaires' fortunes this year. Last month, the same group of US billionaires lost $78 billion in a single day following Federal Reserve Chair Jerome Powell's eight-minute speech.
Overall, the world's 500 wealthiest individuals are worth approximately $1.2 trillion less than they were at the start of the year. Zuckerberg, CEO of Meta Platforms Inc., has lost $68.3 billion, or approximately 54% of his fortune, while Binance CEO Changpeng Zhao has lost $61 billion, or approximately 64%.