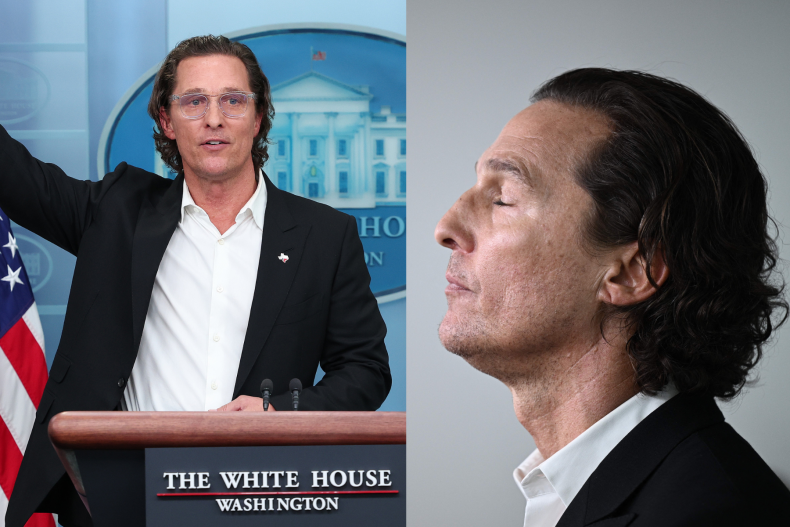 Matthew McConaughey hires lobbyists to a push for stricter gun laws 
Actor and native of Uvalde, Matthew McConaughey is pursuing reforms to the federal gun laws and has already hired a group of lobbyists in Washington, D.C., to represent him on Capitol Hill.
Following the Uvalde school shooting, which claimed the lives of 19 students and two teachers, the award-winning actor has been an outspoken advocate for "responsible gun ownership" both online and on the Hill.
According to the registration form submitted on Wednesday, McConaughey's Texas company, Barefoot Money Inc., hired the D.C. lobbying firm Avisa Partners US, Inc. to advocate for issues "related to safe gun ownership."
The contract started on June 2, according to the registration form, just days before McConaughey made appearances on Capitol Hill and at the White House. McConaughey's agreement with the company was first reported by POLITICO.
The impassioned plea was made to the lawmakers to expand background checks, raise the minimum age to purchase an AR-15-style rifle, and implement red flag laws that allow authorities to take guns away from individuals who pose a threat.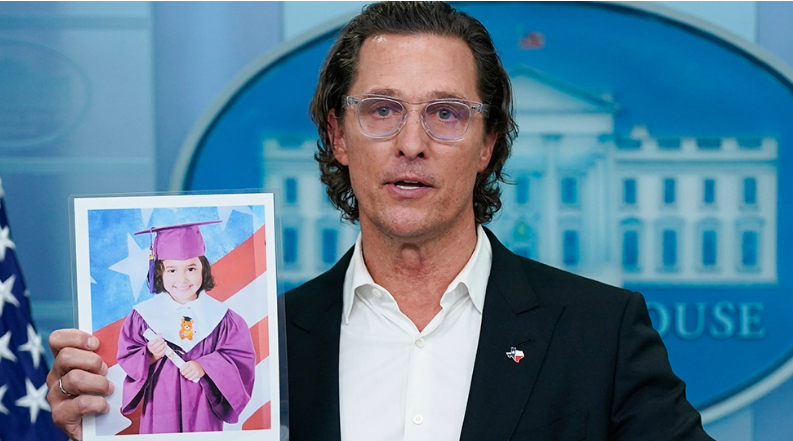 "These are reasonable, practical, tactical regulations to our nation, states, communities, schools, and homes. Responsible gun owners are fed up with the Second Amendment being abused and hijacked by some deranged individuals," McConaughey said during a recent speech at the White House.
"We are in a window of opportunity right now that we have not been in before. A window where it seems like real change, real change can happen," he added.
Noe Garcia, a Senior Policy Advisor to former Senate Majority Leader Bill Frist, John Procter, a former Pentagon spokesman, and Michael Rubino, a former Trump administration adviser and senior adviser to the secretary of health and human services, all provided McConaughey with assistance on Capitol Hill.
The actor's political involvement comes as senators led by Texas Sen. John Cornyn and Sen. Chris Murphy, D-Conn., attempt to craft a gun reform bill. Twenty senators announced a framework for bipartisan legislation on Sunday, including closing the "boyfriend loophole," funding mental health resources, and incentivizing state red flag laws.
Following the release of the op-ed, McConaughey was spotted Monday and Tuesday of last week in Washington. He met with Sen. Dick Durbin of Illinois, the Democratic whip, and Rep. Henry Cuellar, who both posted about the meetings on social media.
McConaughey, the best-selling author of the 2020 memoir "Greenlights," and his wife, Camila, who also appeared at the White House, have established a Uvalde relief fund through their foundation, Just Keep Livin'. The funds will address grief counseling, funeral services, and other community needs.