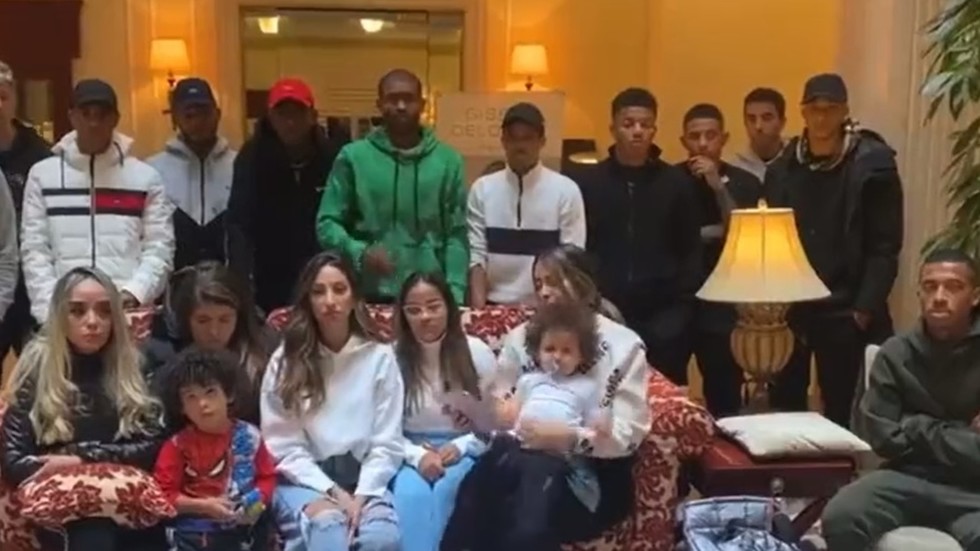 Brazilian footballers trapped in Ukraine make desperate appeal for help
Brazilian soccer players who play in Ukraine made desperate pleas to their government Thursday for help escaping the war-torn nation, saying they're "going through chaos."
At least 10 South American stars — including Brazilian international forward David Neres — begged for aid as players from rival Ukrainian sides huddled together in a hotel room with a group of wives and children.
"There's no fuel, the border is closed, the airspace is closed. There's no way for us to get out," said Marlon Santos, one of 13 Brazilians who play for Kyiv-based FC Shakhtar Donetsk, one of Ukraine's top clubs.
"We are really desperate. We are going through chaos," the defender wrote alongside the video on Instagram.
"The desperation is agonizing. We wait for the support from our country. We speak in the name of all the Brazilians in Ukraine," he said.
Others huddled with them included players for top rival team Dynamo Kyiv and the squad's left winger Carlos de Pena from Uruguay.