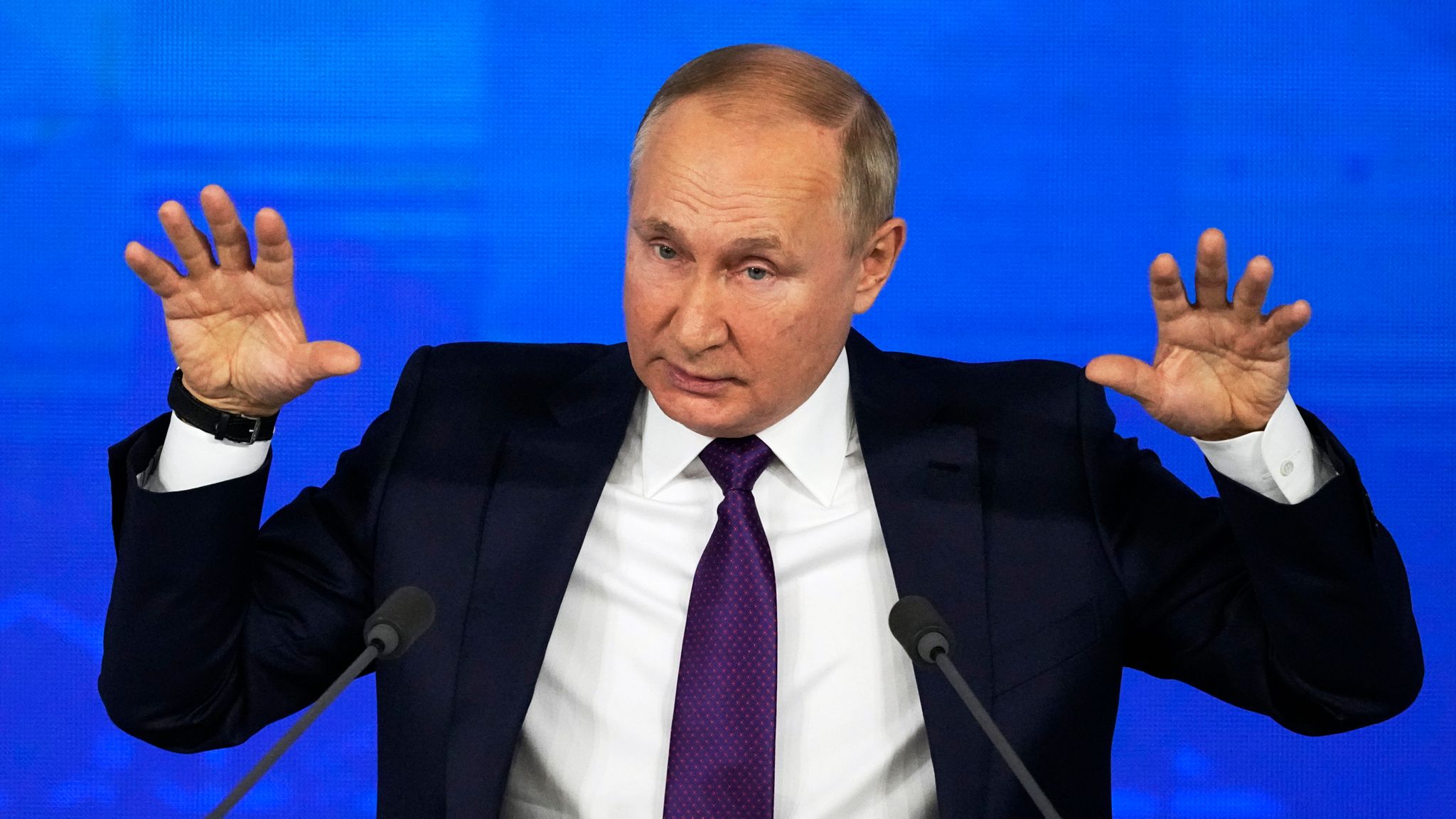 World Reacts to Vladimir Putin's Childish Meltdown over Ukraine
In recent weeks, Vladimir Putin has been acting like a cornered animal with nowhere left to go.
His main concern? A nonexistent threat of NATO somehow "expanding" into Ukraine and thus entering Russia's declared "sphere of influence."
Of course, this isn't even in reality happening – the Biden administration in Washington couldn't care less about Ukraine, especially in a month where their bigger adversary is Sen. Joe Manchin and the failure of their agenda-setting Build Back Better legislation.
But Moscow wants the crisis in Ukraine, because it suits their interests.
Former US ambassador to Russia Michael McFaul on Tuesday said Russian President Vladimir Putin's increasingly hostile rhetoric towards Ukraine is frightening him and strikes a distinctly unsettling tone.
If Putin is "trying to scare us by acting crazy," then he's "succeeding [with] me," McFaul said in a tweet.
"I've listened to more Putin speeches than most. I've been in meetings with him for five years," McFaul said of Putin's remarks on Tuesday. "This speech is something different — Putin's list of completely fabricated threats here is truly striking … and scary."
This came in response to a speech in which Putin blamed NATO and the US for recent tensions over Ukraine, while threatening to take "adequate military-technical response measures" in response to "unfriendly steps."
"What the US is doing in Ukraine is at our doorstep … And they should understand that we have nowhere further to retreat to. Do they think we'll just watch idly?" Putin said, per Reuters.
As Putin ramped up the threats on Tuesday, Russia's defense minister baselessly claimed that US mercenaries were in eastern Ukraine and preparing a chemical weapons attack. McFaul dismissed this as "completely nuts."
Experts say that Putin has manufactured the crisis with Ukraine, a former Soviet republic, and is blaming the West for tensions catalyzed by the Kremlin's aggression. In short, he's looking for an excuse to invade.
Evelyn Farkas, who served as deputy assistant secretary of defense for Russia, Ukraine, and Eurasia under the Obama administration, in a tweet on Tuesday said that Putin "just declared war on Ukraine (pretending it's war against the US and its allies, provoked by us)."