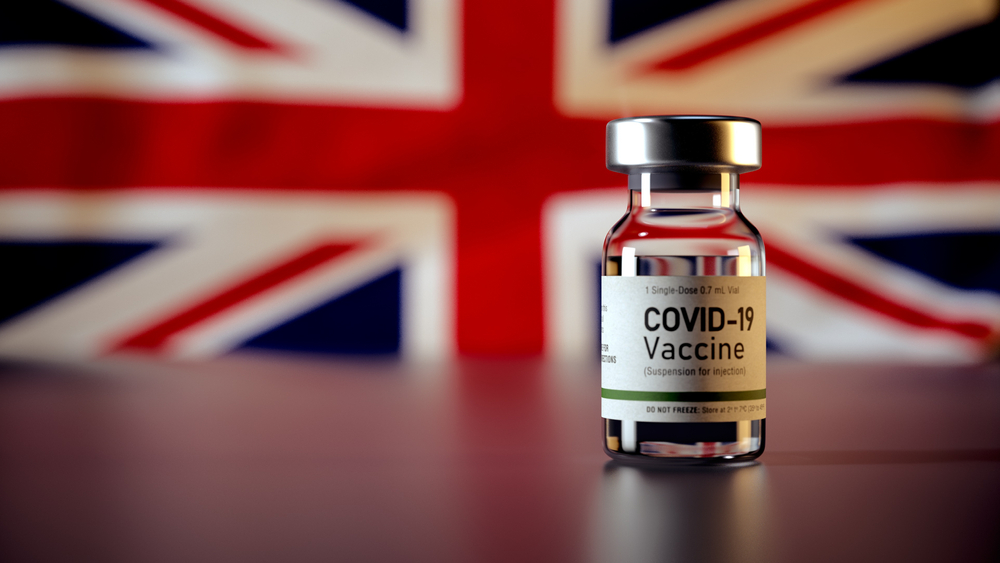 All Over 16s in UK to Be Eligible for COVID-19 Vaccine
Any person over 16 years of age in Britain will be offered coronavirus jabs. This move comes as the government anticipates that scientists will formally back the decision within days.
The Joint Committee on Vaccination and Immunisation (JCVI) is expected to recommend vaccines for those aged 16 and 17 in an attempt to build up immunity in young people.
Britain has sufficient reserves of coronavirus vaccine to extend the programme to younger age groups and appointments are expected to begin within a fortnight.
It came as Professor Paul Elliott, director of the React programme that uses home testing to improve our understanding of the coronavirus, said the highest rates of infection were in people between the ages of 13 and 24.
Speaking to Times Radio, he said: "What we found in our most recent survey up to mid-July was that infection rates in younger people up to the age of 24 were much higher than other ages and was actually driving the epidemic, particularly among unvaccinated people.
"So anything we can do to reduce the infection rate in younger people, I think is very good. And obviously we're waiting for the JCVI to confirm … about 16 to 17-year-olds."
Michelle Donelan, the universities minister, also speaking on Times Radio, added: "Obviously, if the JCVI did announce that 16 and 17-year-olds could go and get the vaccine, and we're going to roll it out, I would strongly encourage parents to encourage their children to do so because we know that the vaccine is the route out of this.
"There was a study announced just today from Imperial College London, which shows that if you're double vaccinated you're half as likely to contract Covid, let alone mitigating the symptoms if you do [catch it].
"So it really is the route out of this pandemic."
Two weeks ago, the independent advisory committee ruled against the routine vaccination of over-12s because of the risk of side effects. It is now understood to be finalising its updated advice.
The cautious guidance is increasingly at odds with the rest of the world, with Ireland last week joining the US, France, Germany and other western countries in vaccinating over-12s.
The JCVI had not planned to revisit its ruling until the end of this month, but it is understood that this has been brought forward for over-16s. Safety data is increasingly available for that age group because of widespread use of the vaccination this year in those with underlying health conditions.
There are about 1.45 million 16 and 17-year-olds in the UK. The decision could lead to potential conflicts between teenagers and their parents over whether they should get vaccinated. Children over the age of 16 have the right to decide for themselves, other than in exceptional circumstances.
Nicola Sturgeon, Scotland's first minister, confirmed yesterday that the JCVI was preparing to amend its advice so that the British vaccination programme could be extended. "I am hoping, possibly veering towards expecting, updated advice from the JCVI literally in the next day or so," she said. "I am hoping, but this is the JCVI's advice, that they will recommend further vaccination of people in the 12 to 18-year-old age group. I'm particularly hopeful that we will see some updated recommendations as the first part of this for 16 and 17-year-olds."
Sturgeon said that with "informed consent", and after a thorough risk-benefit analysis, she would like to see vaccinations offered to all over-12s.
Children under 16 can consent to medical treatment if they are deemed to possess the ability to understand what is involved, a test that requires individual assessment if parental consent is not given.
A Whitehall source confirmed that if the advisory committee recommended extending the vaccination programme to those aged 16 and 17, England would follow the advice. The source said that the committee was "very likely" to recommend the change. However, a source close to the JCVI complained of political attempts to "bounce" it into the decision through public pressure. Ministers are increasingly concerned about the vaccination rate among young people, which is tailing off with a third of under-40s still unprotected.
On Monday, 26,114 people were vaccinated with a first dose, with daily numbers having fallen 83 per cent since the end of June. Ministers have announced that vaccine passports for nightclubs and other events will be introduced next month, but there has been no clear sign that this tougher tone has led to a sustained increase in uptake.
Boris Johnson is said to have been "raging" about the issue and suggested that university students should face compulsory vaccination to attend lectures — a proposal that was rejected by the Department for Education. Ministers are also preparing to offer free taxi rides, pizzas and trips to the cinema in an attempt to encourage vaccinations among young people.
The drop-off means that the government has significant supplies of the Pfizer jabs approved for use in over-12s. Although over-16s with chronic conditions have been eligible for a a jab since the start of the year, last month the JCVI advised against routine vaccination of healthy under-18s. It concluded that a risk of heart inflammation of about one in 20,000 after a Pfizer jab made the risk of mass vaccination too great when one or two children per million had died of Covid.