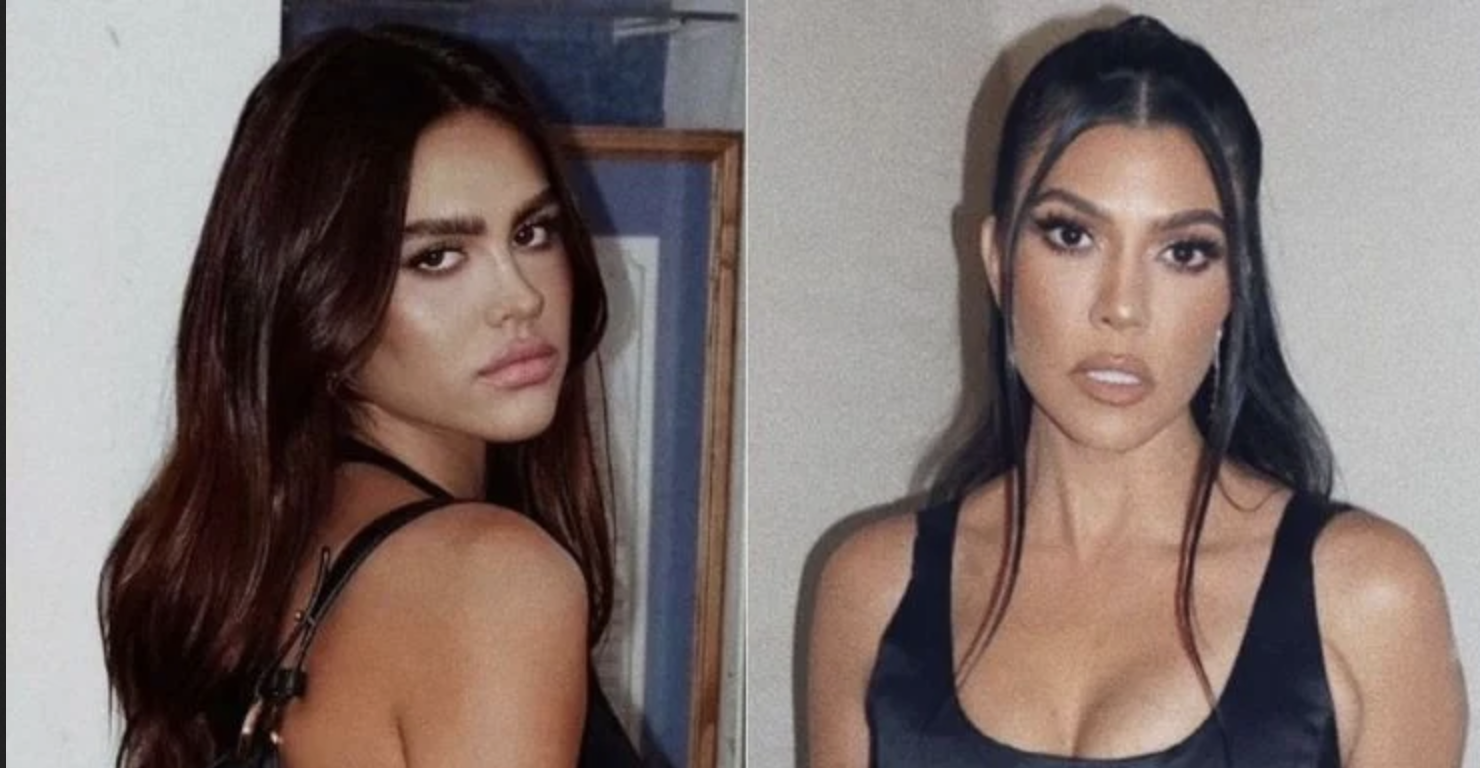 Fans Savagely Troll Amelia Hamlin for Morphing into a Kardashian
The model had an appointment with plastic surgeon, Dr. Jason Diamond.
Amelia Hamlin has been criticized online after she freely admitted she had an appointment with the Kardashians' favorite plastic surgeon, Dr. Jason Diamond.
Posting a selfie she took with the doctor, Hamlin showed off her radiant complexion and very full pout.
"The man, the myth, the legend himself… @DrJasonDiamond my fave doctors apt," the 20-year-old wrote in the snap.
Amelia, who is the daughter of Lisa Rinna, smiled softly for the camera as she sported a white knit tank top with her brown hair cascading down her shoulders.
While Amelia did not specify exactly why she was visiting the doctor, her complexion certainly looked radiant.
Dr. Diamond has shared videos of the KKW Beauty founder and her sister Kourtney Kardashian getting Diamond Microneedling & PRP combination aka vampire facials.
However some social media commenters felt Hamlin, 20, was too young to be visiting a surgeon.
"Lets see her face in 2 years! Not even 25 and already in the process of looking like Donatella by 25!" a shady comment read.
"Poor girl, pressured into thinking she needs cosmetic surgery at 20. There is a sickness in society," a second added.
"This doc obviously is not familiar with concept of proportions! And plastic surgeons are doctors only on paper! They are just money hungry butchers, especially in La!" a third chimed in.
Meanwhile Hamlin's boyfriend, Scott Disick, 38, shared a sweet snap of them together cuddled up on a boat on a getaway this week.
Scott and his girlfriend, who is the daughter of Lisa Rinna and Harry Hamlin, were wrapped up in an Hermes blanket as they stared into the abyss.
For their boating trip they were accompanied by Scott's nine-year-old daughter Penelope whom he shares with ex Kourtney Kardashian.
But some shady fans felt that Amelia was "turning into" the mother of Scott's children.
"He is always trying to look for a younger Kourtney loook a like…..he fell into mid life too quick……" a comment read.
"She's trying to look like Kourtney!! It's sick and so sad. Scott is using these girls as distractions and she is ruining her face to try and keep him," a second added.
"The truth is if Kourtney wanted Scott back he would drop her so fast as if it was yesterday," a third chimed in.
"Poor girl is morphing into a Kardashian," a fourth wrote online.Instagram
Scott and ex girlfriend Kourtney Kardashian's turbulent relationship has played out over the past 20 seasons of Keeping Up With The Kardashians.
Despite their split in 2015, they have remained amicable co-parents to Mason, 11, Penelope, eight, and Reign, six. Disick has not hidden his feelings of wanting to get back with Kourtney – despite dating a bevy of teenage girls.