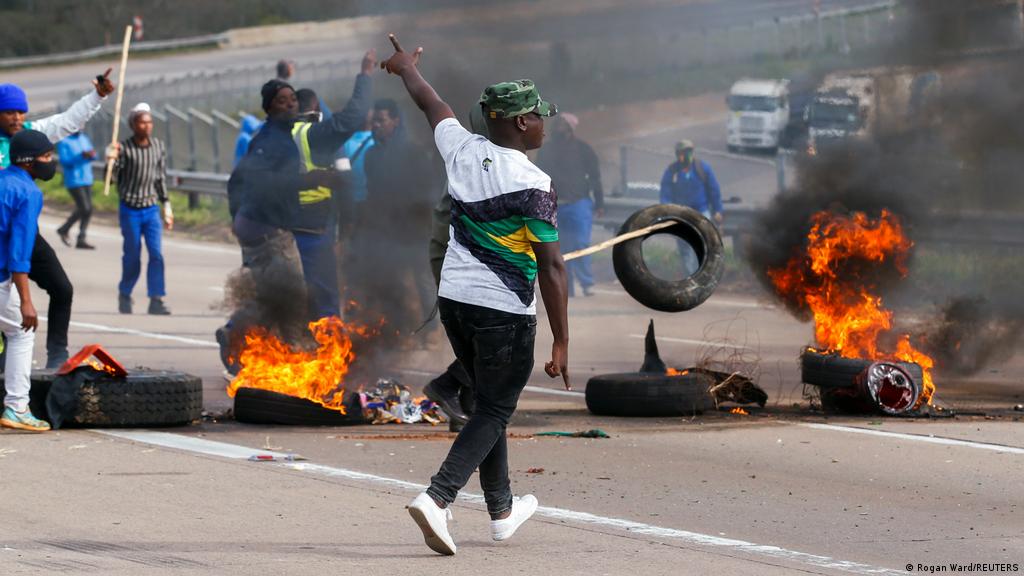 South Africa Arrests Former President Zuma, Sparking Violent Riots
Jacob Zuma, the former president of South Africa, was taken into custody on Wednesday to begin serving a 15-month prison sentence, capping a stunning downfall for a once-lauded freedom fighter who battled the apartheid regime alongside Nelson Mandela.
The Constitutional Court, the nation's highest judicial body, ordered Mr. Zuma's imprisonment last month after finding him guilty of contempt for failing to appear before a commission investigating corruption accusations that tainted his tenure as the nation's leader from 2009 to 2018.
Under Mr. Zuma, who was forced to step down, the extent of crony corruption within the governing African National Congress Party became clear, turning a once heralded liberation movement into a vehicle of self-enrichment for many officials. The corruption led to the gutting of the nation's tax agency, sweetheart business contracts and rivals gunned down in a scramble for wealth and power.
Mr. Zuma, 79, voluntarily surrendered on Wednesday, 40 minutes before a midnight deadline for the police to hand him over to prison officials. He was driven out of his compound in a long convoy of cars and taken to the Estcourt Correctional Center, the corrections department said. The arrest followed a week of tense brinkmanship in which the former president and his allies railed against the high court's decision, suggesting, without evidence, that he was the victim of a conspiracy.
Those comments whipped up Mr. Zuma's supporters, who stationed themselves by the hundreds outside his rural homestead in Nkandla on Sunday and said that the police would have to kill them if they wanted to get to the former president. But there was little such resistance seen on Wednesday night, and only the lights of reporters' cameras illuminated the darkened street outside the compound.
While much of the country praised the court's ruling as an affirmation of South Africa's democratic system and the principle that no one is above the law, the standoff of the past week exposed deep divisions in this young democracy and in the African National Congress, or A.N.C., the liberation party that has ruled the nation since apartheid fell in 1994.
Mr. Zuma, whose tenure as president was marked by scandal and mismanagement, is nevertheless a populist figure deeply beloved in some corners, particularly among Zulus in his home province, KwaZulu-Natal. His loyalists gathered on Sunday outside his compound, a series of thatched-roof buildings sitting on a slope — a site that became associated with greed when as president he was accused of using taxpayer money for upgrades.
Many argued that Mr. Zuma's opponents within the African National Congress had sought to use the courts to prevent him from retaking control of the party from his former deputy and the current president, Cyril Ramaphosa.
South Africa's image as a leader on the African continent — honed by Mr. Mandela and his successor, Thabo Mbeki — took a plunge during Mr. Zuma's rule. Mr. Zuma, who had no formal schooling, was seen as a champion of struggling South Africans in rural areas and townships.