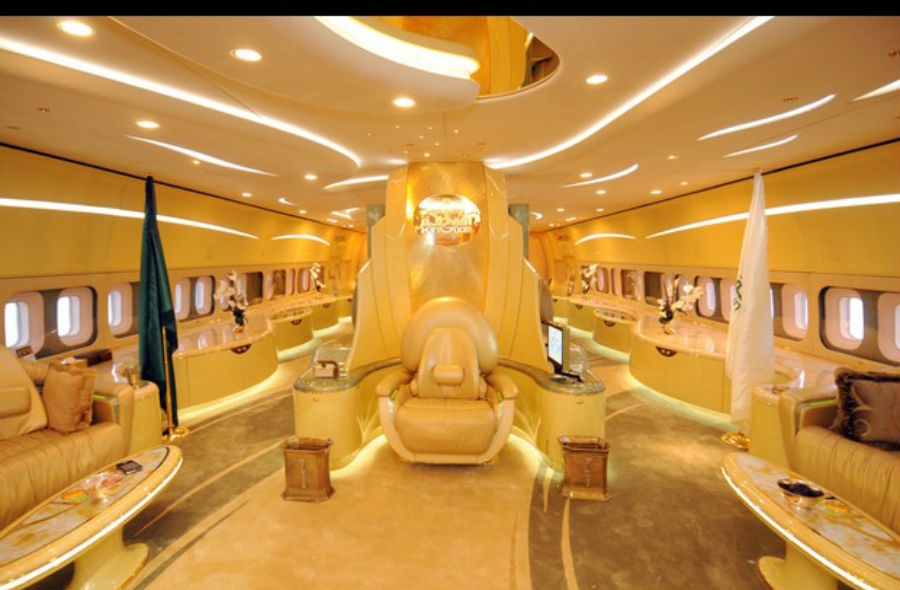 Inside Boris Johnson's Private Jet Flown to G7 Climate Summit
Boris Johnson flew to the G7 Summit in Cornwall by jet on Wednesday, creating greenhouse gas emissions over five times greater than the equivalent train journey, according to the government's own emission figures.
Robert Jenrick, a government minister, confirmed to the BBC's Today Programme on Wednesday morning that the Prime Minister would be flying to Cornwall on Wednesday, a distance of nearly 400 kilometres from London to Newquay in south-west England.
One of the policy priorities of the summit, whose presidency is held by the UK, is "tackling climate change and preserving the planet's biodiversity."
The summit's website adds: "We will protect the future of our planet by moving to net zero and providing financial support for developing countries to do the same."
The Gulfstream G650ER used by Boris Johnson is one of the world's longest-range business jets, capable of travelling further and faster than most of its competitors. Seating up to 19 passengers, the Gulfstream can fly non-stop between key business hubs such as New York to Hong Kong and London to Singapore. The jet has broken multiple speed records and uses the latest cockpit technology such as a fly-by-wire flight system and enhanced vision system. For maximum comfort, the jet has the lowest cabin altitude in its class.
This luxury private jet interior can be customised and has a flexible layout, boasting premium leather, stonework, handcrafted divans, and quality wood fittings. Spaces include private staterooms and conference areas, bedrooms with en-suite bathrooms, sophisticated lounges and fully-equipped galleys. There are 16 large oval windows to maximise natural light and provide stunning views. A cutting-edge Gulfstream cabin management system allows passengers to control the lighting, temperature, window shades and entertainment devices via a smartphone app.