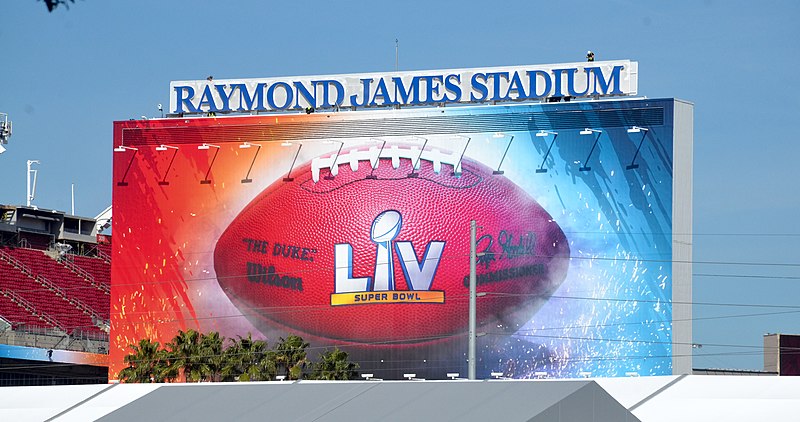 Buccaneers Beat Chiefs to Win Super Bowl 2021
Tom Brady has taken things to another level not seen before: Winning a Super Bowl at age 43, in his first year with the Tampa Bay Buccaneers, and making history by being part of the first team to appear in a Super Bowl in its home stadium — and accomplishing all of this in a pandemic.It's not a movie script — yet? — but Brady helped make it reality. Who else could have done that?The Buccaneers won Super Bowl LV at Raymond James Stadium by a score of 31-9 against last year's champs, the Kansas City Chiefs and their superstar quarterback Patrick Mahomes, viewed as the player who will take the torch from Brady one day.
This is Tampa Bay's second title, and it caps an NFL season unlike any before it, with Super Bowl LV taking place in front of a crowd of just 24,835 and roughly 30,000 cardboard cutouts of fans.Brady has won his seventh Super Bowl, extending the mark for the most by any player. That total is more than any NFL team, as his former team, the New England Patriots, and the Pittsburgh Steelers each have six. It was his 10th Super Bowl appearance, also the most of all time."I'm not making any comparisons," Brady said when asked where this win ranked. "Being down here and experiencing it with this group of guys is — every year is amazing, and this team is world champions forever. You can't take it away from us. Thank you guys. Thank you all."
For the fifth time in his career, Brady was named Super Bowl MVP, the only player to win the honor that many times. His performance Sunday was vintage, completing 21 of 29 passes for 201 yards for three touchdowns and had no interceptions.Two of those touchdowns were to tight end Rob Gronkowski, who came out of retirement after playing with the Patriots to reunite with Brady.Over their years together, the Brady-Gronkowski connection has produced 14 touchdown receptions in the postseason, the most by a quarterback/receiver duo of all time, surpassing Joe Montana and Jerry Rice.