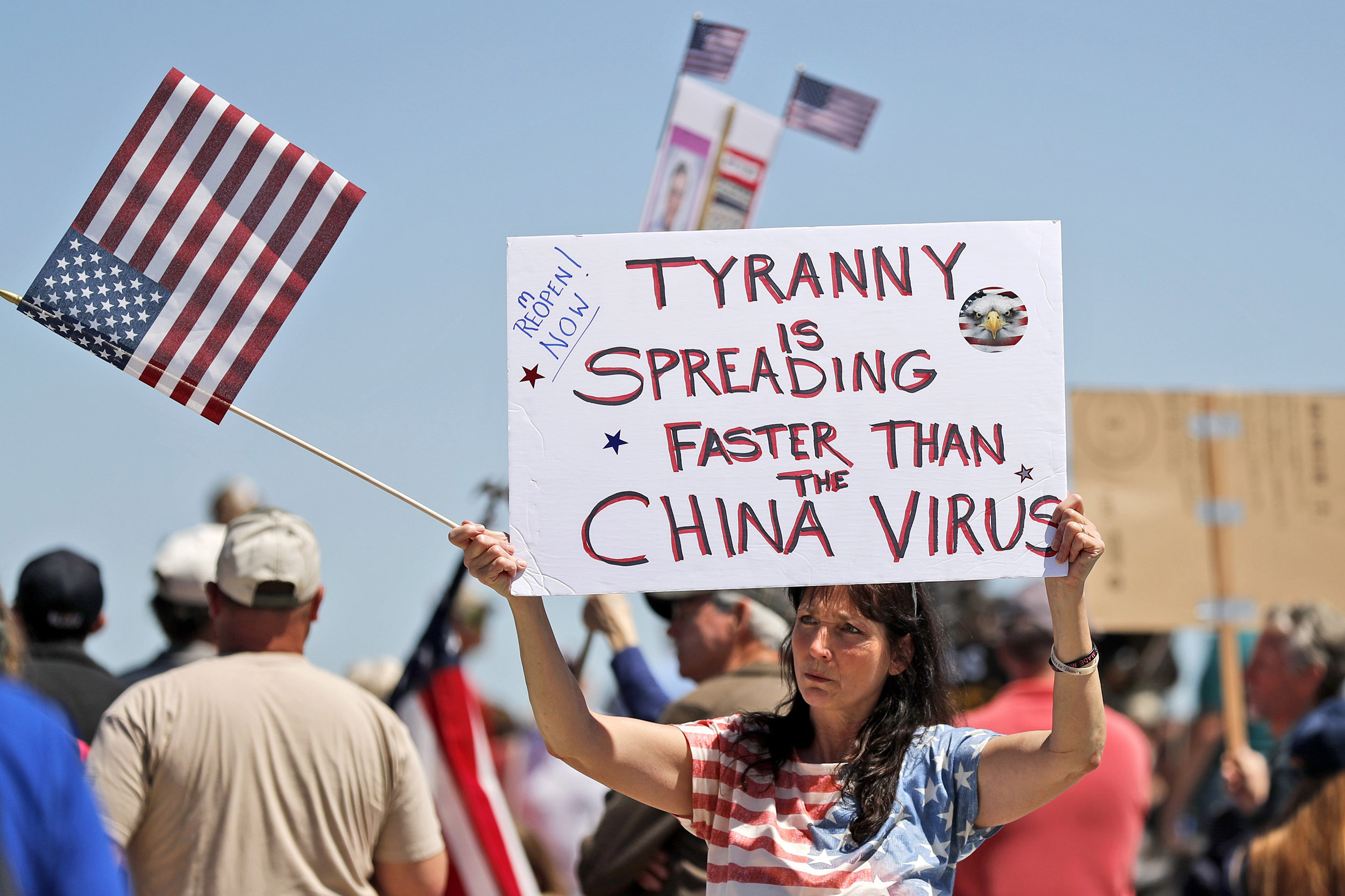 Anti-Asian bias rose after media, officials used 'China virus,' report shows
A recent study shows that rampant use of the "China virus" to refer to the coronavirus, particularly by conservative outlets, had a profound impact on how those in the United States see Asian Americans.
The research, published in the journal Health Education & Behavior, examined racially charged coronavirus coverage in media and its impact on bias against Asian Americans. While anti-Asian bias had been in steady decline for over a decade, the trend reversed in days after a significant uptick in discriminatory coronavirus speech. The language led to an increased subconscious belief that Asian Americans are "perpetual foreigners," researchers said.
"Research suggests that when people see Asian Americans as being more 'foreign,' they are more likely to express hostility toward them and engage in acts of violence and discrimination," Rucker Johnson, a public policy professor at the University of California, Berkeley, and co-author of the study, told NBC Asian America.